What's most appealing of Huawei Ascend P6? Let's try to find out some here…
6.18mm thin frame
. You don't
like it so thin! Why? It's much gorgeously appealing to some people using THINNEST smartphone while others have much fatso. You'll feel on top of everything when you see others weirdly looking onto your handheld thin gadget. Keep calm and keep talking!
Magic Touch feature
. Out in cold weather, mobile phone rings in waist. Not again, have just put gloves on minutes ago. And now boss calling!
– Cursing on somebody or on weather? Just imagine you don't have to ungloved to use mobile phone. Isn't feeling hot in cold weather! Yes, Huawei Ascend P6 has Magic Touch feature that lets you use your mobile phone while wearing gloves. Keep warm and keep using mobile phone.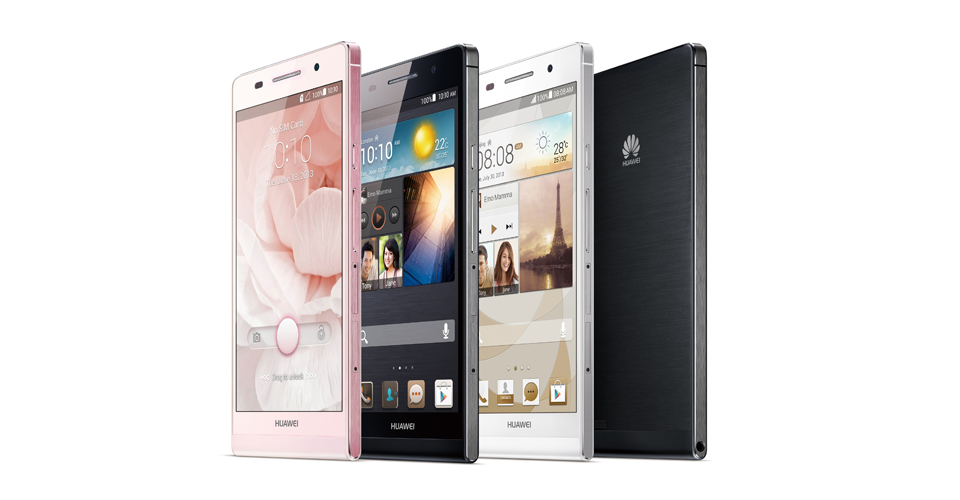 Huawei Ascend P6
AirSharing is another cool feature of Ascend P6. You can use it as your TV remote. Sharing images, video, music and much more with multiple devices are just flick away from your fingertip to transfer.
5.0 MP front facing camera with still image grabbing at up to 2592 x 1952 pixels and video at 1280 x 720 pixels are quite an entertaining feature while having 8.0 MP rear main camera with up to 3264 x 2448 pixels still image and 1920 x 1080 pixels video. Why only take others pics, now time to snap your own portraits with Ascend P6's facial enhancement feature. Keep smile and keep snapping!
Three colors to choose from, corporate Black, choosy White and lovable Pink. What are your colors? Mine black.
If you think that any of these information contains wrong information and need an upgrade or change, please kindly inform via comment box below. Your valuable comments will definitely make this blog rich and informative also.
**Disclaimer

:Information and images collected mainly from manufacturer's website, manuals, user guides and some other online resources. Only some editorial touch given for better understanding and viewing experience. Author of this blog will not bear any liabilities on this regards.